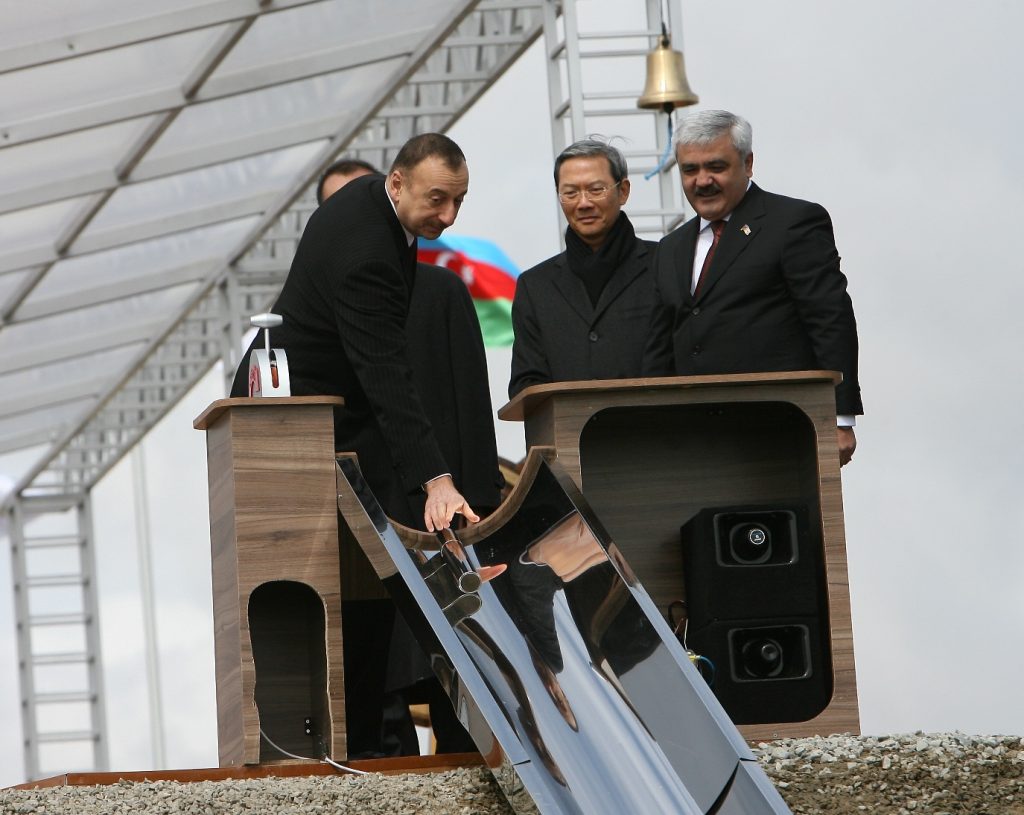 Company Overview
Baku Shipyard (BSY) was established in 2011 for the purpose of providing shipbuilding and ship repair services for the marine and offshore industry within the Caspian Region. Our specialization in the design and construction of commercial, passenger vessels, tug boats, ferry boats, etc. enables
us to develop unrivaled expertise in this geolocation. BSY has developed a reputation for building high-quality vessels servicing a wide range of marine and offshore industries.
We are committed to meeting the demands of our customers while providing quality workmanship that supports and promotes prudent environmental and safety principles. BSY can serve all of your vessel needs from routine maintenance to conversion and emergency dry-docking with an exceptional team of skilled technicians and dedicated management.
  President of Azerbaijan Ilham Aliyev laid the foundation stone for Baku Shipyard on 19 March 2010 and joint venture was founded on May 10, 2011 under the laws of Republic of Azerbaijan, by the State Oil Company of Azerbaijan (SOCAR), Azerbaijan Investment Company (AIC), and Keppel Offshore Marine (KOM), has developed and put into operation the most modern shipbuilding and ship-repair facility in the Caspian Sea. On 20 September 2013 Baku Shipyard officiated inauguration.

Main activity of the Baku Shipyard consists of the construction of a variety of vessels ranging from offshore support vessels, general cargo vessels, tug boats, crane vessels, specialized vessels and passengers vessels to tankers. The yard also undertakes ship repair and conversion of such vessels.
To be the provider of world-class new build and repair services and facilities in the Caspian region, focusing on customer satisfaction and profitability for our stakeholders and maximizing local content in all facets of our business.
To be an Azerbaijani national icon in the marine and offshore industry.

SOCAR, the State Oil Company of Azerbaijan Republic, is one of the world's leading companies in the hydrocarbon industry today. The company's activities comprise the complete value chain from search, exploration and drilling of oil and gas fields in Azerbaijan over processing, refinery and production to transportation, delivery and selling of the products to domestic and foreign markets. Read More

Azerbaijan Investment Company OJSC (AIC) is a state-owned joint-stock company established by the Edict of the President of Azerbaijan in 2006. The purpose of the Company's investment activity is to ensure long term investment by acquiring shares in the charter capital of joint-stock companies and other commercial enterprises operating in the non-oil sector of the national economy. Read More

Keppel O&M, a wholly owned subsidiary of Keppel Corporation Limited, is a leader in offshore rig design, construction and repair, ship repair and conversion and specialised shipbuilding. Keppel O&M's Near Market, Near Customer strategy is bolstered by a global network of 20 yards and offices in the Asia Pacific, Gulf of Mexico, Brazil, the Caspian Sea, Middle East and the North Sea regions. Integrating the experience and expertise of its yards worldwide, the group aims to be the provider of choice and partner for solutions for the offshore and marine industry. Read More
Looking for a Largest Shipyard Caspian in Region?