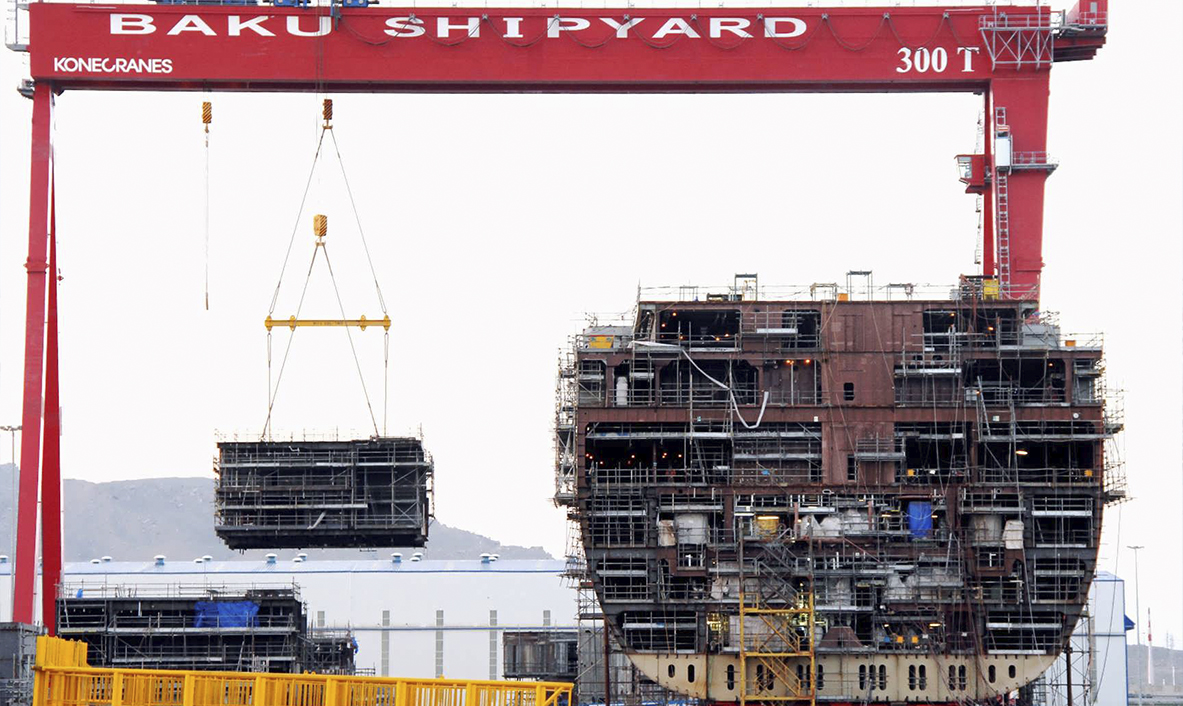 The construction of a ship is a highly technical and complicated process. It involves the blending of many skilled trades and contract employees working under the control of a primary contractor. Shipbuilding is performed for both military and commercial purposes. It is an international business, with major shipyards around the globe competing for a fairly limited amount of work.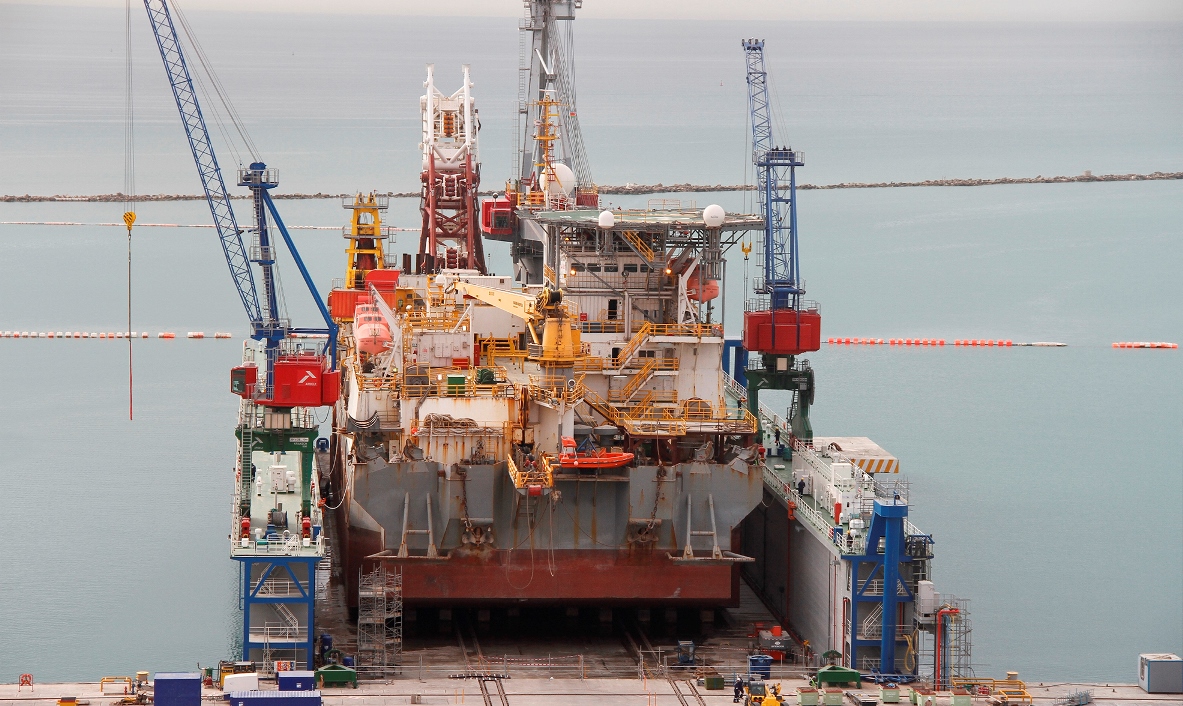 Ship repair generally includes all ship conversions, overhauls, maintenance programmes, major damage repairs and minor equipment repairs. Ship repair is a very important part of the shipping and shipbuilding industry.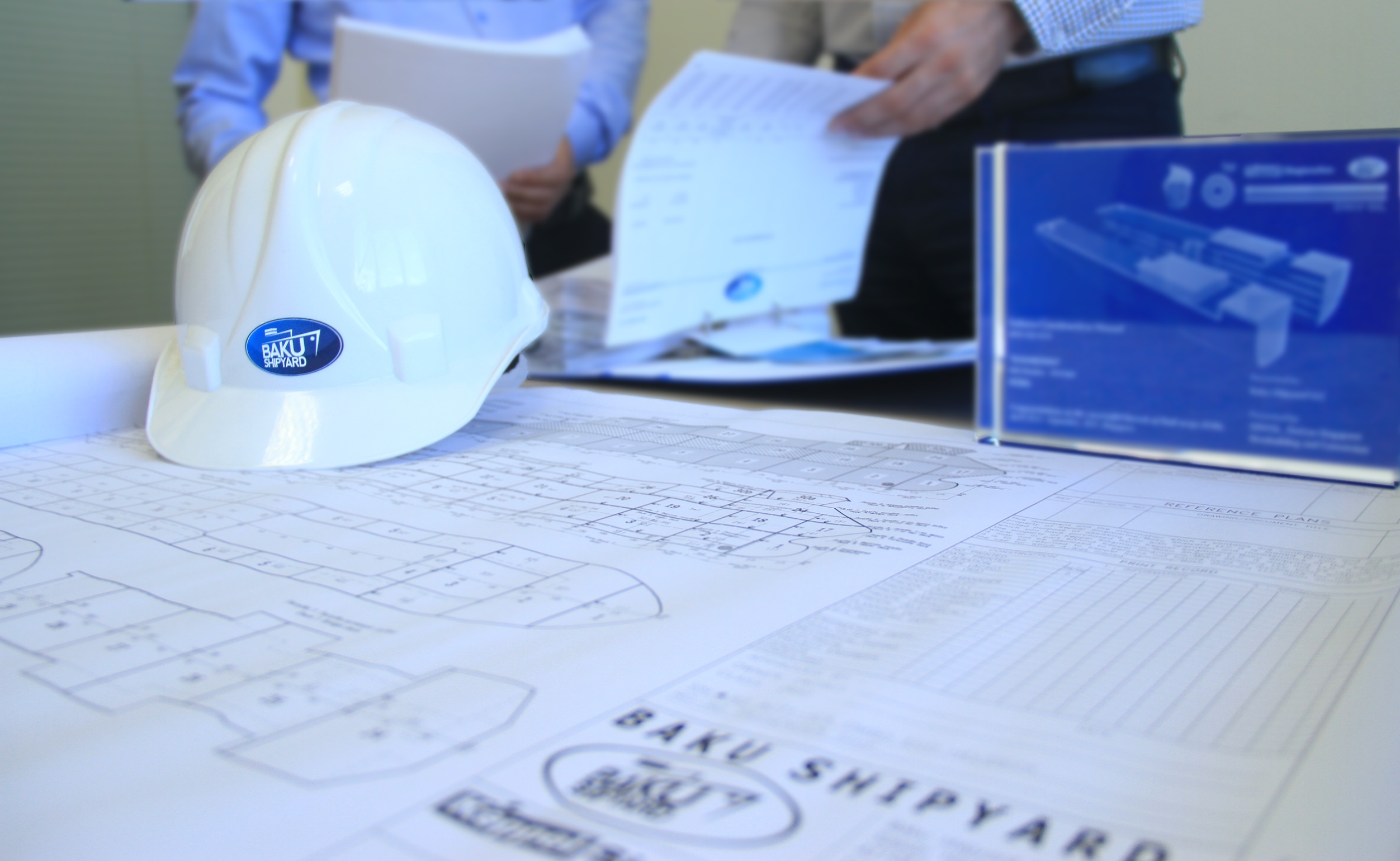 Marine engineering is a branch of engineering that deals with the design, construction, operation, and maintenance of ships, boats, and offshore structures. It is a multidisciplinary field that combines elements of mechanical engineering, electrical engineering, electronic engineering, and computer science to address the specific challenges and requirements of marine environments.
29 sentyabr 2023-cü il tarixində Bakı Gəmiqayırma Zavodunda Azərbaycan Xəzər Dəniz Gəmiçiliyi üçün tikiləcək Ro-Pax tipli gəmi-bərənin ilk polad lövhəsinin kəsilmə mərasimi baş tutub

Baş nazir zavodda görülmüş işlər, bugünədək icra olunmuş və potensial layihələrlə tanış oldu. Tanışlıq zamanı iqtisadiyyat naziri Mikayıl Cabbarovun, "Azərbaycan İnvestisiya Şirkəti" ASC-nin icraçı direktoru Ülvi Mansurovun və Bakı gəmiqayırma zavodunun İdarə Heyətinin sədri Elşad Nuriyevin iştirakı ilə müşavirə keçirildi. Müşavirədə zavodun fəaliyyəti, həmçinin onun istehsalat gücünün artırılması planları ilə bağlı təqdimatlar edildi, ölkəmizin nəqliyyat-tranzit

Bu gün Bakı Gəmiqayırma Zavodu MMC tərəfindən Azərbaycanda inşa edilən sayca ikinci neft və kimyəvi məhsullar daşıyan tankerin – "Zəngilan" gəmisinin suya salınmasına həsr olunmuş tədbir keçirilib. Media nümayəndələrinin iştirakı ilə baş tutan tədbirdə bildirilib ki, gəminin gövdə hissəsinin inşası 100% başa çatıb. Qalan tamamlanma işləri Gəmiqayırma Zavodunun yanalma körpüsündə davam etdiriləcək. Bu məqsədlə "Zəngilan"
Being the most modern shipyard within the Caspian region, we are always striving to deliver top quality products and provide the best services to all of our customers with:
0
Completed new build projects
0
Completed Repair/Conversion Projects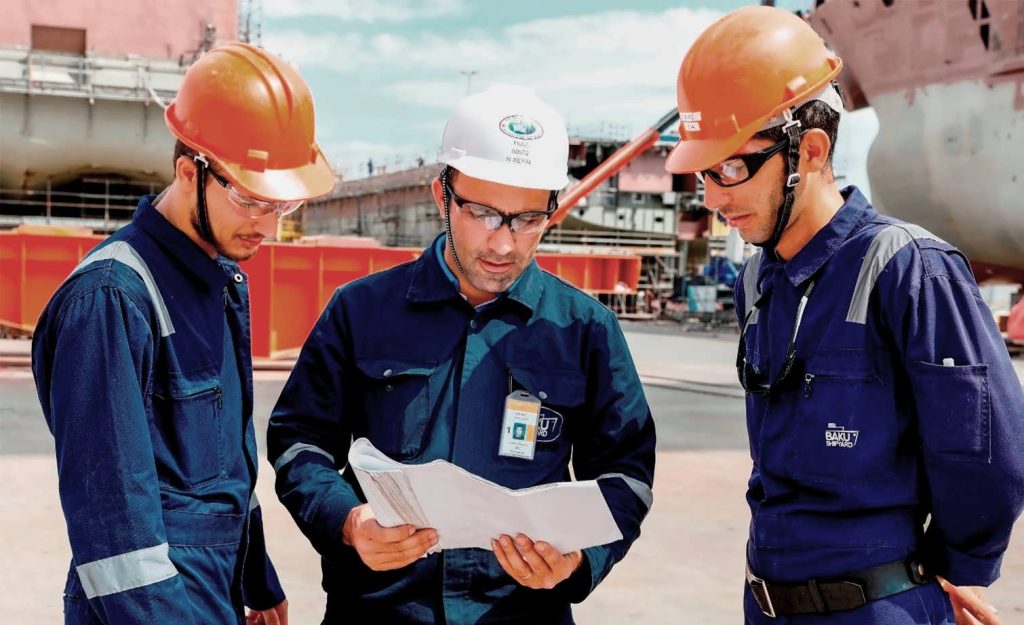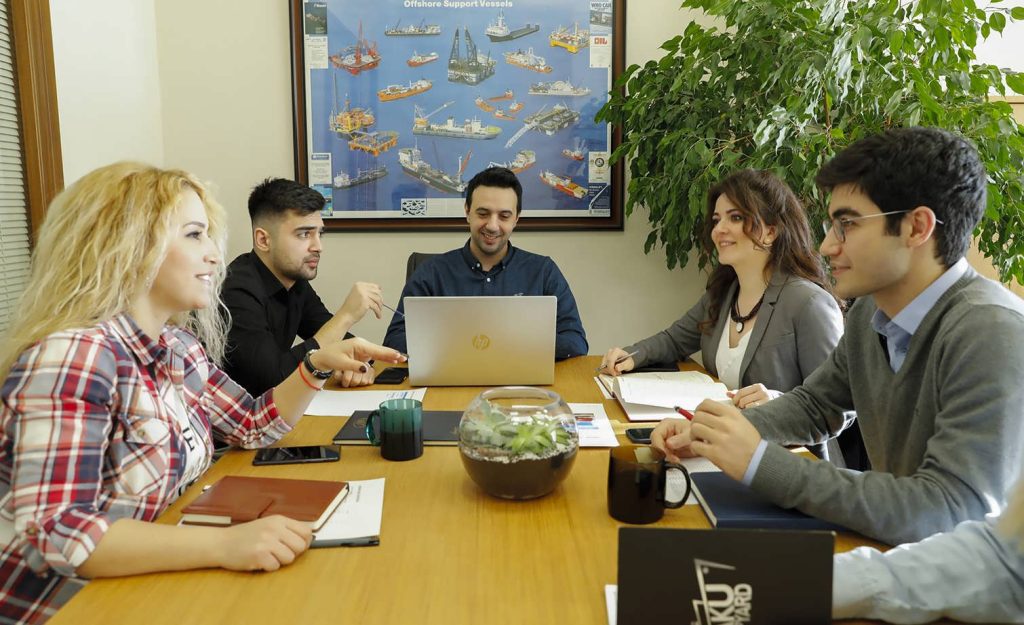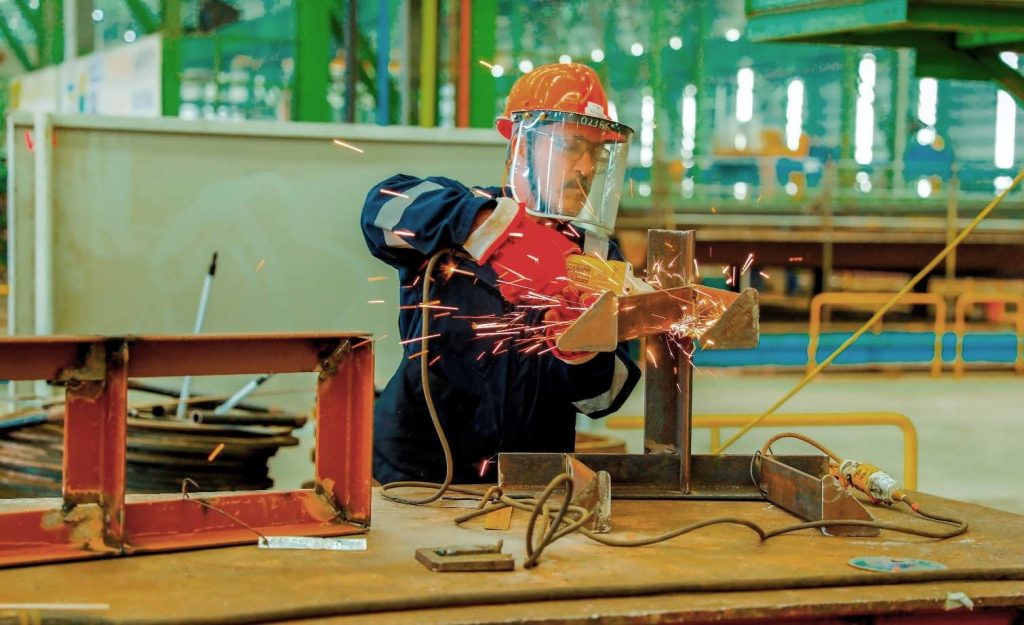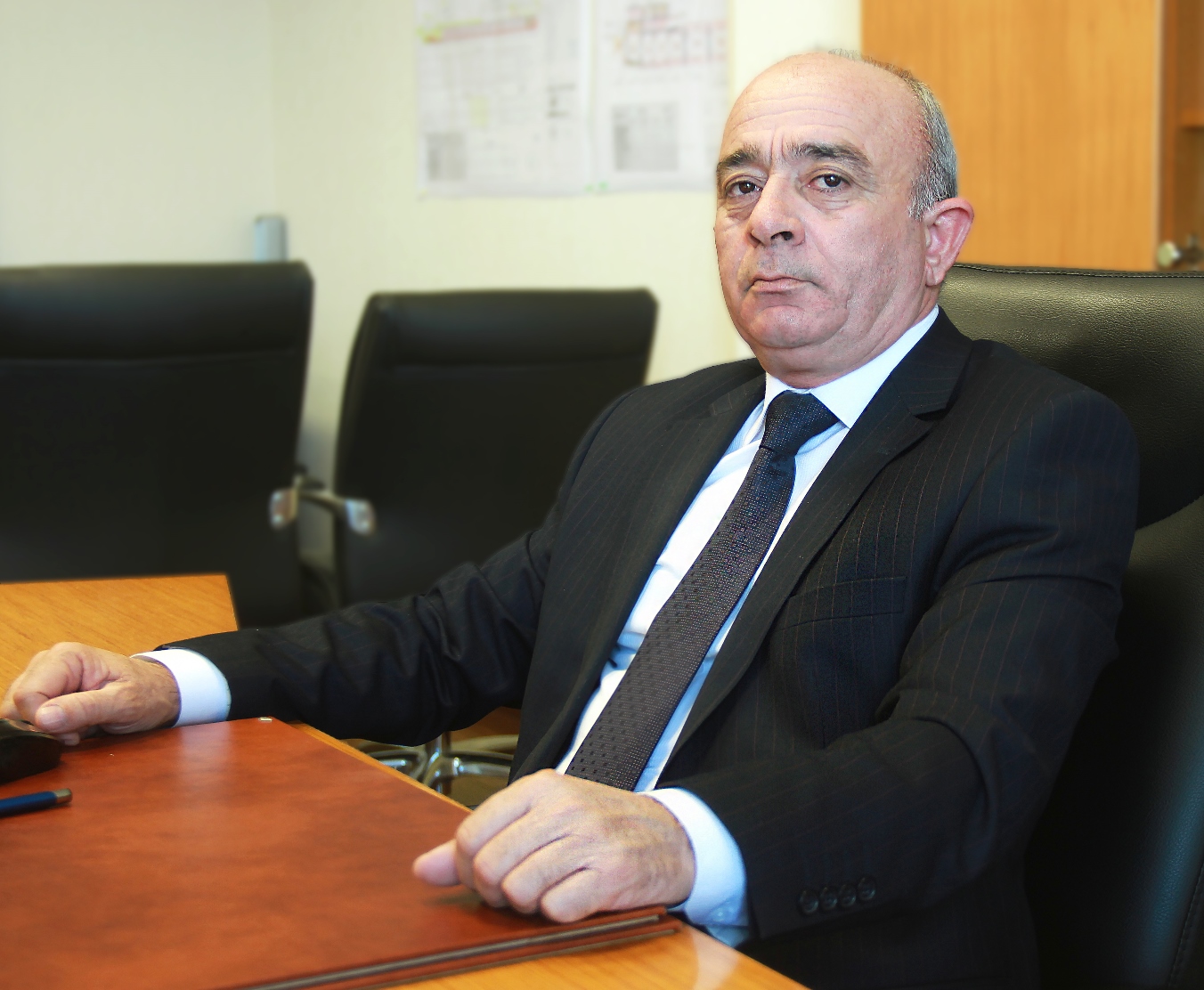 Dear Friends and Partners,
Welcome to Baku Shipyard!
As Caspian Sea's largest shipbuilding and ship repair facility, we are proudly serving the marine and offshore industry with the highest quality standards.
Being a brand new shipyard and equipped with most modern facilities we focus on the latest marine technological advancements and adapt new construction methodologies to our new build projects. 
In doing so, we always prioritize the HSE and Quality aspects of our operations philosophy. In this regards, we have achieved accreditation of ISO 9001-2015, ISO 14001-2015 and OHSAS 18001-2007 on Safety and Quality Management System.
Our continuous commitment to achieving the best marine standards available in the industry provides our shareholders and customers with the assurance and trust they have in us.
Through our wide spectrum of the business offering, the commitment of our highly skilled team, and the support of our partners, BSY is on track to become the market leader in commercial and specialized shipbuilding.

Imanverdi Hasanov | General Manager
"Ideal Piping systems are deliver the best quality and perfection."
Khaliyaddin Farzalizade
Deputy Piping HOD
"We follow the path of the latest technologies, relying on old traditions!"
Kamran Ibadov
Senior Electrical Engineer
"The knowledge and skills of young professionals play an exceptional role in the building of the new vessels that serve the economic wealth of the country. We are proud to be part of that! "
Elmir Aliyev
Deputy Mechanical HOD
"We protect property to bring surface to life."
Kanan Avazli
Assistant Painting & Blasting HOD
"Pipelines are an important part of most ship systems and the only means of communication between existing equipment"
Natig Rzayev
Deputy Piping HOD
"Our main duty is not only to build a vessel' structures sustainable and safe, but also to do the highest standards at our disposal."
Kamran Azizov
Deputy Hull HOD
"Time is very essential in shipbuilding, as quality and safety. Being project engineers, we do our best to achieve project deliverables in the shortest time by maintaining quality and safety at the highest level."
Elmir Shamkhalli
Senior Project Engineer
"Quality assurance is our responsibility and we never have to stop getting better."
Nazim Mustafayev
QA/QC Inspector
"Operating in a competitive and changeable environment we provide the best solutions for our clients by implementing contemporary technologies and modern project management strategies."
Azad Aliyev
Project Manager
"Floating Dock is a ship repair facility of technical fleet, designated for lifting a ship afloat from the water, repair it (or transporting) and launching it. Only Baku Shipyard and our Floating Dock in Caspian area able to repair every vessel in Caspian sea."
Rashad Bayramov
Deputy Dock Master
Naval Architecture is a study in Engineering, dealing with design, building, operation, and maintenance of floating structures and vessels. Naval Architect does precision guesswork based on unreliable data provided by resources of questionable accuracy."
Narmin Rustamova
Naval Architect
"Applied science and creative imagination are the key priorities for engineering."
Mushfiq Mahmudov
Lead Hull & Outfitting Engineer
Looking for a Largest Shipyard Caspian in Region?